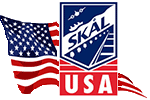 SKAL INTERNATIONAL NASHVILLE


International Association of Travel & Tour Professionals
Club 418

,

Established 1975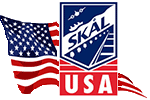 SKAL Club of Nashville
Scholarship Program
Hospitality and Tourism Guidelines
Mission
The SKAL Club of Nashville began its scholarship program to recognize
students from Middle Tennessee who are furthering their education in the
hospitality and tourism industry and who are excelling in study, work and
related school activities.
Awards
One scholarship valued at $2,000 will be awarded.
Eligibility
Full-time student from Middle Tennessee in a hospitality and
tourism related degree-granting program at a Tennessee college
or university. (Full-time enrollment is defined as enrollment in 12
or more credit hours), and

Minimum grade point average (GPA) of 2.5 or higher on a 4.0
scale. (Special circumstances can be considered), and

Has worked or currently working in the hospitality and tourism
industry, and

Is recommended by the college/university tourism department head
(professor), and

Has expressed a definite interest in a career in hospitality and tourism.

Nomination
Students will submit their own request for nomination for a scholarship through their school faculty member. After verification by the school faculty member the request should be sent to the SKAL Club of Nashville Scholarship Committee for consideration. In lieu of a faculty member of the student's school the request could also be verified by a member of the Tennessee Hospitality & Tourism Association.

Must be submitted by the student (with the recommendation of the faculty member) to the SKAL Club of Nashville by May 31 to be eligible for the fall semester.

The SKAL Club of Nashville Scholarship Committee evaluates all applications to select the recipient.
Additional OptionaI Information
The SKAL Club of Nashville encourages applicants to submit an essay of up to 300 words describing their personal background including answers to the following questions-
What prompted you to become interested in the hospitality and tourism field?

What traits do you think you possess or will need in order to succeed in this industry?

What are your plans as they relate to your educational and career objectives and future goals in the hospitality and tourism industry?

Tell us about any current or previous experience you may have in hospitality and tourism.

Presentation
Scholarship recipient and non-recipients will be notified approximately eight weeks after the deadline date. Scholarship recipient will receive instructions on how to claim their scholarships.

Scholarship recipient and nominating faculty will be invited to attend a SKAL Club of Nashville meeting to receive the scholarship award.
About SKAL
SKAL is an international association of travel and tourism professionals who work in many sectors of the industry. A single goodwill trip that connected travel professionals in Paris with their courterparts in Stockholm in 1932 lead to today's global organization established in 1934. There are approximately 15,000 members in 357 clubs in 87 countries.

SKAL's Nashville Club dates to 1975. It meets monthly, providing an opportunity to network, stay current on industry topics and do business among friends. Its members care about the future of the travel and tourism industry and encourage new generations of industry leaders through the scholarship program.
Applications must be postmarked or emailed by May 31
Submit applications to –
Email – nashvilleskal@gmail.com